We add educational value to your event!
Family-friendly educational entertainment.

The Ocean Adventure was
live and on stage at
The Big Fresno Fair, October 2-14, 2019!



Sierra to the Sea Exhibit
The Ocean Adventure brought the "ocean" to The Big Fresno Fair as part of "The Sierra to the Sea" exhibit in
"Kids' Town" where families learned about California sea life. Our daily educational shows gave attendees
a glimpse of life in the ocean, including life-size blow ups of sharks, whales and other marine animals!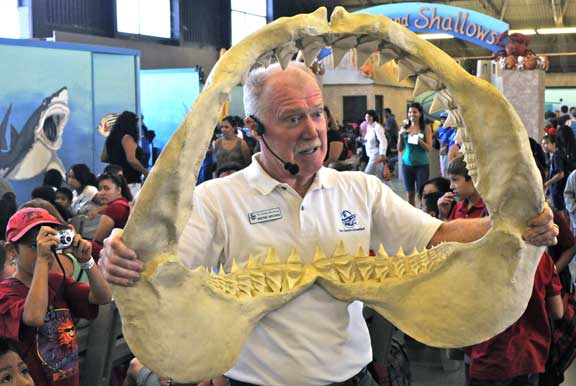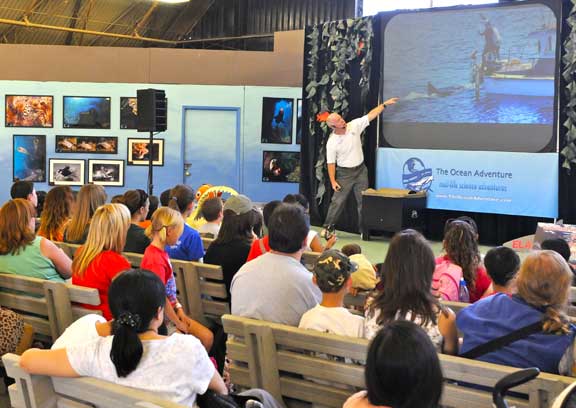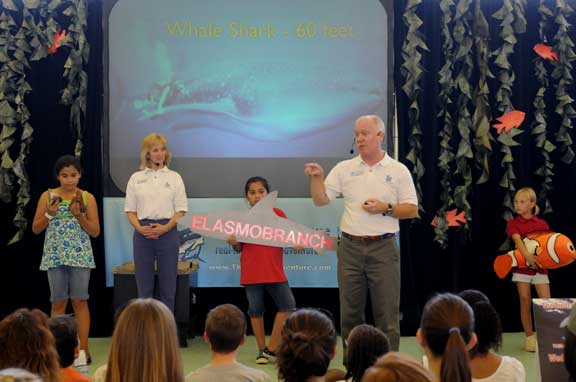 In addition to the live stage shows, The Ocean Adventure worked with the L.A. County Fair to make their football field-sized pavilion a hands-on children's marine science museum. We designed display signage, provided award-winning underwater photography, biological specimens, life-sized inflatable marine animals, constructed interactive marine exhibits, and more...
We can provide these services and more to bring the "ocean" to your fair, too!

Please contact us for more information and pricing:
The Ocean Adventure / Wayne & Karen Brown
(800) 760-6089